When you're about to start a new project for your home or business, the process can be a little overwhelming. In fact, such a project is an investment: in your home or your business. Here at Plano Asphalt Paving, our professionals have the skills and know-how to complete any residential or commercial asphalt project you may need. We have affordable prices, and we have the confidence and the knowledge to complete any driveway paving in Plano, TX. Our customers trust us, which is why so many call us when they need a driveway contractor or concrete contractor. We offer both of those services, and we guarantee you will be satisfied with the exceptional quality of the work we provide.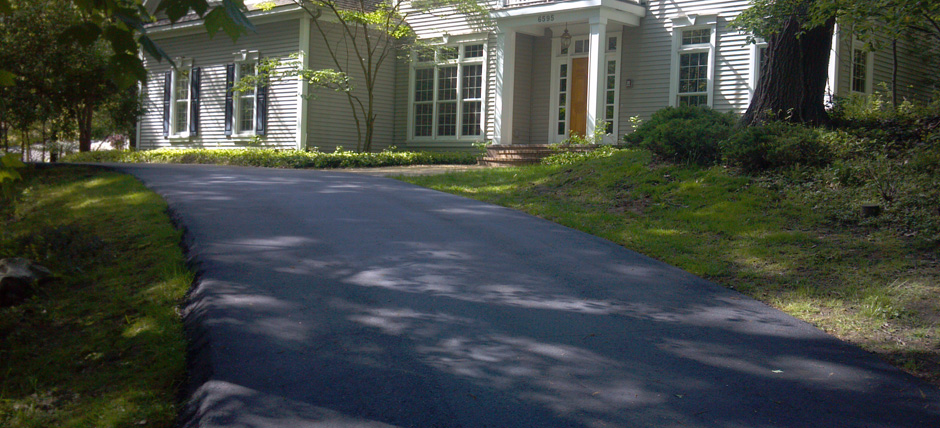 Let Us Handle Every Aspect of Your Paving Job
When it's time to pave your driveway, there are a couple of factors to consider before you begin. Though you may not be an expert in paving, you don't have to be—that's our job. We know every potential issue and prepare for it ahead of time, so there are no delays or issues while we're working. We make safety the utmost priority, so our employees stay safe, and our customers stay safe, too. One of the first aspects of paving is the prior excavation or grading that needs to occur. We also test the soil for quality to precisely prepare the foundation of your new asphalt driveway.
Placement
A vital factor to consider when you're going to install a new asphalt driveway is placement. If you want your driveway to look natural and complement your yard, it should follow the natural topography and features. It also comes down to preference as well. You can decide to have a straight or winding driveway, but it depends on how large an area we have to work with on your property.
Width and Thickness
The width of your new asphalt driveway in Plano, TX, is a critically important factor. If you only have one standard-sized vehicle, the minimum width for an asphalt driveway is 8′ or bumped up to 10′ for homeowners with larger vehicles. However, we recommend going with at least 12′, so there's room for both cars and foot traffic. For two-car driveways, we recommend at least 20′ to accommodate both vehicles comfortably. A driveway should also be thick enough to allow for effective weight distribution to avoid negatively impacting the driveway's overall integrity and structure.
Drainage
Drainage is extremely vital to maintain the durability and excellent condition of asphalt driveways. We install all of our asphalt driveways to allow for maximum drainage, which can be accomplished by following your property's natural contours. If you're getting full-depth asphalt pavement, you will most likely not need an underdrain system.
All of those factors are essential to install an asphalt or concrete driveway properly. Our experts have years of experience installing driveways for the local Plano community. We will assess your particular needs based on your property and build accordingly. Our team of professionals pays attention to every detail so they don't neglect any aspect throughout the entire paving process. If you have any questions, we'll be there every step of the way to offer guidance and assistance.